Enjoy this quick idea for a baby shower gift!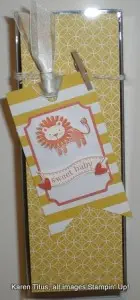 I usually give gift cards for baby showers so I like to come up with fun ways to package them. Last weekend, when I attended a baby shower for a good friend, I decided to use the Tag a Bag Gift Boxes and its Accessory Kit.
I love these tags. You get 10 assorted large ones (like the striped background piece) and 10 assorted small ones (like the Tangerine Tango bordered tag place on top) to mix and match.
I added the cute lion from Zoo Babies and the "sweet baby" from Itty Bitty Banners (cut out with the Bitty Banners Dies) and added the two hearts made with the Owl Builder Punch.
This is how it looked on the outside…..

and it slid open to revel this brightly colored toy with a gift card underneath.
I used the Eastern Elegance Designer Series Paper and added a bit of the 5/8″ Organza Ribbon. The string and the cute little clothespin were included in the Tag a Bag Accessory Kit.
Watch the video below to catch all the details.

This was my first project made with the Tag a Bag Gift Boxes. I made it for a Baby Shower. What would you use a box like this for – and what would you put in it?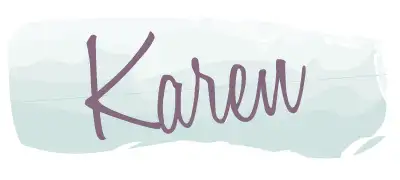 Shop Online | Current Host Code: SH6UGXQS
---
RECEIVE A UNIQUE CARD TUTORIAL EACH WEEK!