Take the wreath from Christmas Fun and have fun with it!
For something different, how about a Christmas card with the Canada Goose from Wetlands …… with a wreath on it?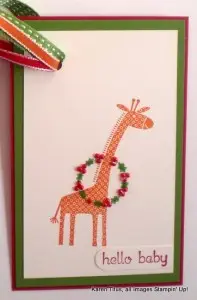 ….or a baby shower card for a December baby with the giraffe from Zoo Babies….with a wreath on it?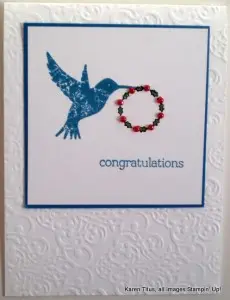 Or a December Wedding Card with the Bluebird of Happiness from Shelli's Favorites …..with a wreath in its beak?
Zoo Babies, Wetlands, Shelli's Favorites…for Christmas Cards?

Need some stamps to "put on a wreath on it"? You can order here or by emailing me at karen@karentitus.com. Now that I've shown you several things to put a wreath on, its now your turn! What stamp would you put a wreath on?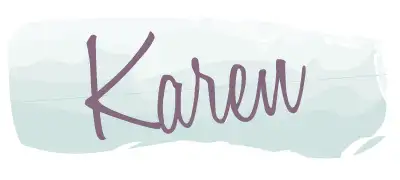 Shop Online | Current Host Code: FQ24ATM7
---
RECEIVE A UNIQUE CARD TUTORIAL EACH WEEK!