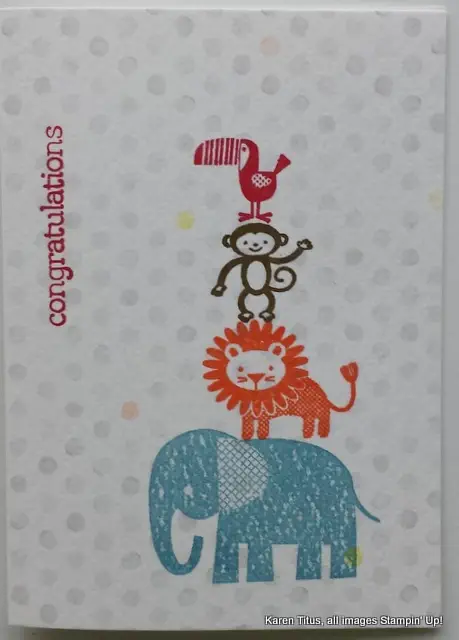 Back with another four more cards using this style in the Watercolor Wonder Note Cards pack.
Zoo Babies is such a cute stamp set for baby cards and this one is so easy, you can quickly stamp it up right before that baby shower!
……or, if you are a better planner than I am, you could have it already stamped and ready for whenever you get that invitation in the mail!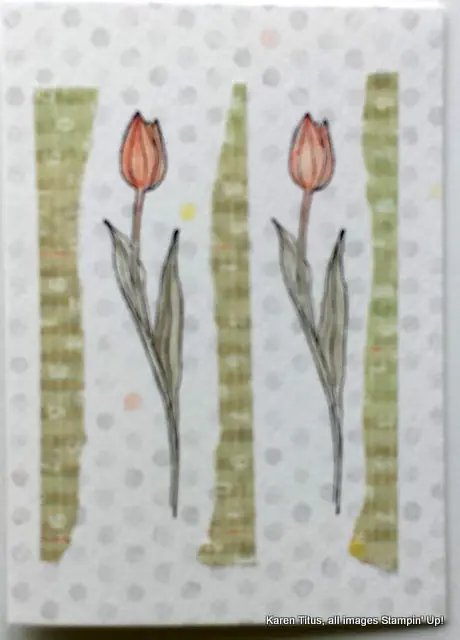 Next is a fun way of using Washi Tape. Do you see how I just tore the Epic Day Washi Tape down the middle and put it between the tulips from Backyard Basics and on each side of them?
It adds that "little something extra" as a design element.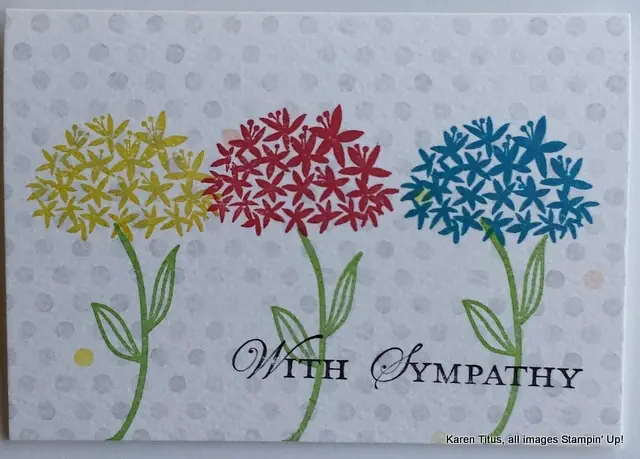 Changing to some bright colors makes the flowers from Simple Stems stand out. I added the "with sympathy" words, but this quick and easy card would fit any occasion.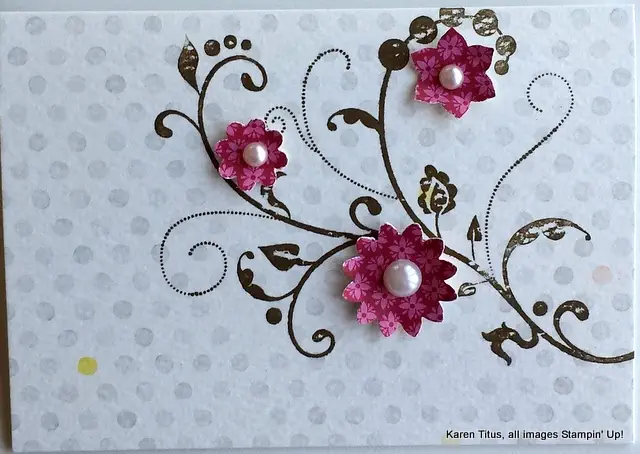 Using the large stamp from Flowering Flourishes provides a base for the punched out flowers. As you can see, the Boho Blossoms Punch has three different sizes and styles of flowers on the same punch, and each of those perfectly covers one of the flowers on this stamp. Add pearls and its finished!
20 Watercolor Wonder Note Cards with Four More Ideas!
So far, we have done 12 cards of the 20 cards in the Watercolor Wonder Note Cards pack. All have been quick and easy and we have covered plenty of different occasions as well! Stay tuned for the 8 more to go! Thanks.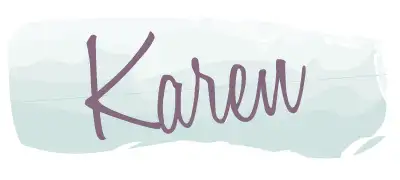 Shop Online | Current Host Code: SH6UGXQS
---
RECEIVE A UNIQUE CARD TUTORIAL EACH WEEK!