Last week we made the cutest 6″ x 6″ never ending cards.
I got a lot of questions about how to make it a regular size so it would fit in a regular envelope and not need extra postage … so here we go. (Get the Project Sheet for 6 x 6 Never Ending Cards here.)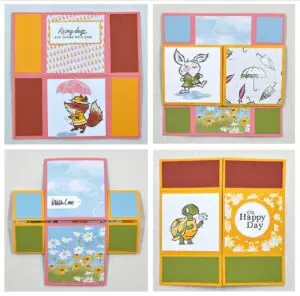 4-1/4″ x 5-1/2″ never ending cards fit in the standard size envelopes.
First, with the Rain or Shine Designer Series Paper.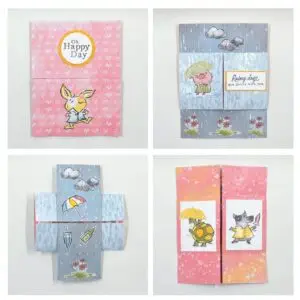 And with the Regency Park Designer Series Paper.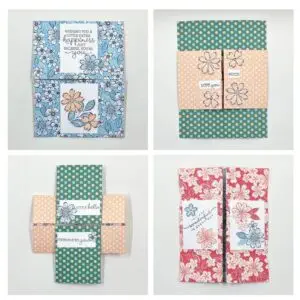 You will want to watch the video below to see how I talk through how to figure out for yourself how to make this card in any size you want!
The steps for making this card are the same as for the square version – just more measuring involved.
Supplies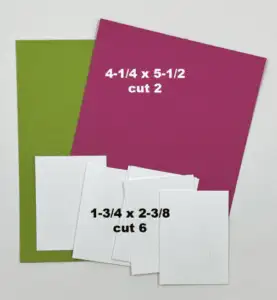 Take one of the 4-1/4″ x 5-1/2″ pieces and score @ 1-1/16″ from each side.
Rotate and cut in half (2-3/4″).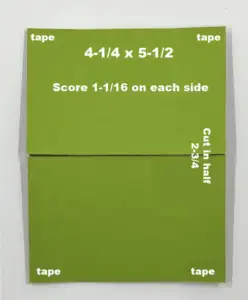 Lay the second piece like this so the 5-1/2″ side is on the top.
Score @ 1-3/8″ from each side.
Rotate and cut in half (2-1/8″).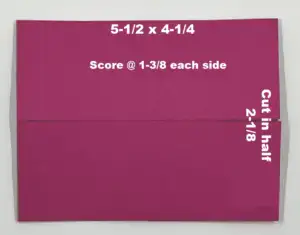 I used these two pieces, added the tape, and created the card base. Then, by adding the directions on each side, it will be easy to use to make more of these any time I want to.
Now to put together the pieces for the Rain or Shine card.
After scoring each of the two pieces, fold so that they meet in the middle. Notice you will have two different sizes.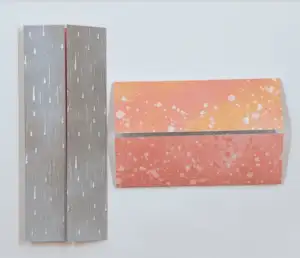 Cut each of these in half across the fold line.
Open up and lay the pieces like this. Add adhesive just to the top and bottom corners of the middle as shown.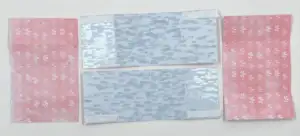 Remove one piece of adhesive at a time and attach the panels to fit right over the card.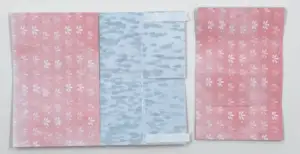 It will end up looking like this and now you are ready to open it up and start folding!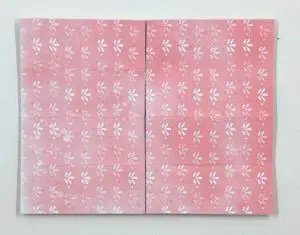 There are videos for all three sizes!
How to Make a Standard Size Never Ending Card
The 6″ x 6″ Infinity Card Made Easy

Super size a birthday or special event card/12″ x 12″ size!
Which size is your favorite!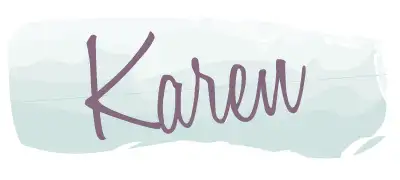 Shop Online | Current Host Code: FQ24ATM7
---
RECEIVE A UNIQUE CARD TUTORIAL EACH WEEK!