Up in the air today with Kind Koala! Isn't he just the cutest?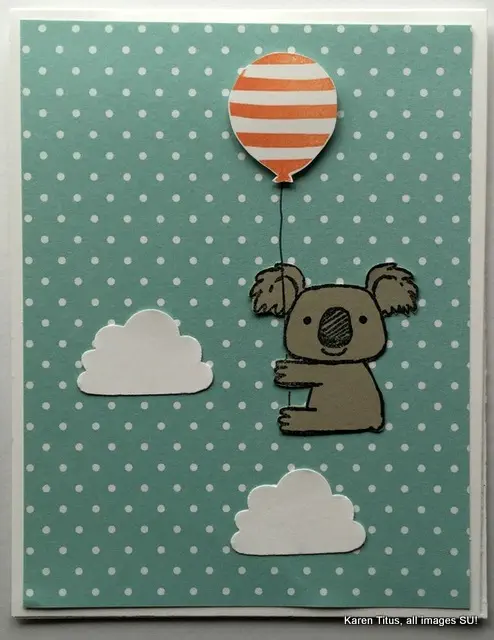 I rarely fussy cut, but after a fun-filled Creative Connections Event, I was ready to put my feet up and watch a little TV with Tim … and since I can't just watch TV, fussy cutting was perfect!
I made this card for a special reason which I will share in a minute, but …
you might be asking
"What's the Creative Connections Event" you mentioned?
A group of local leaders all joined to put on this great event (almost like a Regional!) for our downlines. They all loved it! We will do it again for sure. Email me if you have questions.
Koala is up in the air above the clouds (made with the Cupcake Builder Punch) with a balloon from the Balloon Bash stamp set, not for a birthday card or a baby card as you might think at first glance – and those would be great uses for this card!
I have a friend who had major surgery this week so I used this card with the words inside "lifting you up with prayer". It gives a peaceful feeling watching Kind Koala with his balloon floating above the clouds.
There is one little trick to make this card easy and its shown in this video.
Just a Minute: Kind Koala Up in the Sky!

I hope this inspires you to look at the stamps you own and think of different ways to use them!
* Be sure to come back tomorrow to see the Retiring List from Stampin' Up!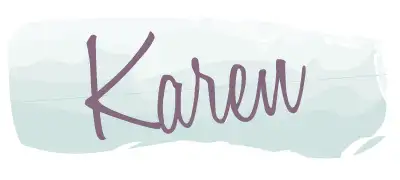 Shop Online | Current Host Code: FQ24ATM7
---
RECEIVE A UNIQUE CARD TUTORIAL EACH WEEK!