As you can see, this is one my favorite stamp sets. Today I am sharing with you my Stampin' Up! Scenic Silhouettes card #3!
The first card is very simply done and the second card has a few extra details added. There is a stamping video tutorial below if you want to watch how the water colored background is made.
This is one of the cards I am making for swapping at the Stampin' Up! Convention next week. Swapping is one of the fun things we get to do there. Its so much fun to come home with lots of new sample cards!!!
For these cards, I have used the Aqua Painter (p. 178 #103954 $16.95 for a set of two with different tips). I put drops of three different ink refills (Daffodil Delight, Baja Breeze, and Bashful Blue) on one of the plastic boxes that hold the stamps. After filling the Aqua Painter with water, I dipped it in one of the colors at a time and then painted on my paper. You can control how light or dark the color is by the amount of water you are mixing in with the ink as you paint. The paper I used for these cards is the Shimmery White Card Stock (p. 160 #101910 $7.95) I like to use either that or the Watercolor Paper (p. 160 #122959 $4.95) with the Aqua Painters.
When the paper was totally dry, I stamped the branch with the birds from Serene Silhouettes (p. 75 #127322w $24.95, #127324c $17.95) in Black Stazon Ink.
For the second card I used the Argyle Embossing Folder with the Big Shot and added some ribbon.
So far, I have shown three different cards using three different stamps from Serene Silhouettes and three different techniques! For the first card I sponged on Whisper White Card Stock (see it here), for the second I sponged on Glossy (see it here) and this time I water colored! I have a few more ideas coming up with the set as well, so this Stampin' Up! Scenic Silhouettes Card #3 won't be the last!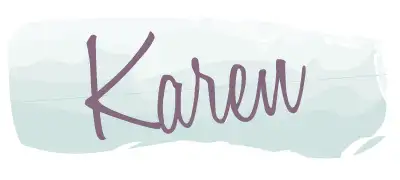 Shop Online | Current Host Code: SH6UGXQS
---
RECEIVE A UNIQUE CARD TUTORIAL EACH WEEK!