I am sharing a couple of different techniques in this Stampin' Up! Wonderfall weaving card idea! You can tell there is a lot to share if you watch the video tutorial after the picture – it is over seven minutes long and I think that is a record for me! (Of course, you can fast forward the obvious parts.
Did you learn to weave construction paper back in early grade school? Can you believe that here we are, years later, doing those same things! Play time for adults, that is what we need!!!
To weave this paper, I used a 1/2" wide by 12" strip of 4 patterns of paper from the Orchard Harvest designer series paper. I tore the longest length I needed from each of the four strips, and then I tore what was left in half to make the shorter strips. This is what I call my "just about" method, as in "just about perfect". We don't want to have our projects look machine made, do we?
Next, I sponged each of the strips with Cajun Craze and assembled the weaving on my stamping paper. By attaching a bit of snail to a few of the ends, I could flip the weaving over, add more snail, and then attach it to the base of the card, which in this case is Island Indigo.
Below this video tutorial, I will explain how the rest of the card was made.
For the leaf, I inked the entire stamp with More Mustard, which is the lightest color I used, and then just scribbled on some Island Indigo, Cajun Craze, and Lucky Limeade with the Stampin' Write Markers. If you wipe the markers on your scratch paper after using it on the stamp, any other color on it will disappear, so you don't have to worry about ruining your markers with this technique.
The antique brad and the linen thread wrapping provide the final details.
Autumn is my favorite season. I love the changing colors of the leaves and this Wonderfall stamp set is perfect for conveying that. Its a set of four leaves and a pine cone so you can do a lot with for scrap booking as well.There is a coordinating Autumn Accents Bigz Die as well, so with those two items, you will never run out of ideas! You can order these items for this Stampin' Up! Wonderfall weaving card idea and anything else you might need right here.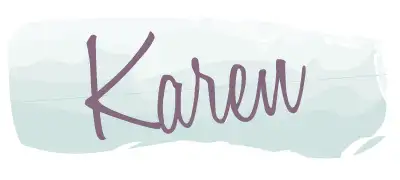 Shop Online | Current Host Code: FQ24ATM7
---
RECEIVE A UNIQUE CARD TUTORIAL EACH WEEK!