Making cards for gifts is perfect for so many occasions, and when you can package them in a fun way, its even better! This easy file folder box filled with greeting cards will be sure to be a hit.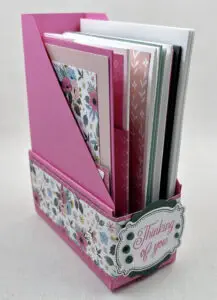 It can easily hold 8 – 12 cards.
This is actually a remake of the project I shared on my second highest Youtube video ever! This video goes back 10 years – and it only takes 5 minutes to watch it. Look for it at the end of this post.
Supplies: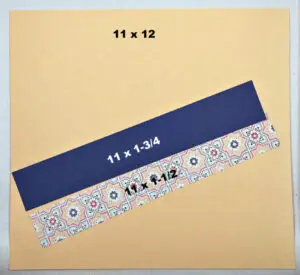 1. With the 11" side at the top, score at 4-1/2" and 6-1/2".
2. Rotate 90 degrees and score at 6" and 10-1/2".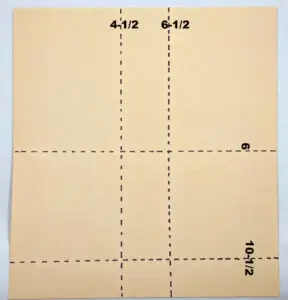 3. Cut in from the two sides as shown.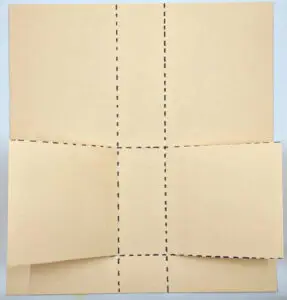 4. Score the two middle flaps at 2-1/4" from the end. This will let them fold in half.
5. Mark 1" from the side of the center spine at the top and 2-1/4' above the center cut line. Cut from these two marks.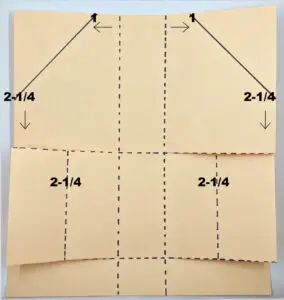 6. Add adhesive to both sides as shown in the photos.
7. Fold up to form box.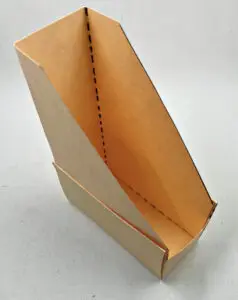 For the trim, score the pieces and layer them before attaching to the file box.

*The file box can have the sides attached on the outside like the first file box, or on the inside like the other two file boxes – your choice.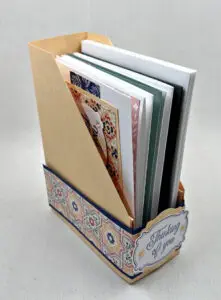 .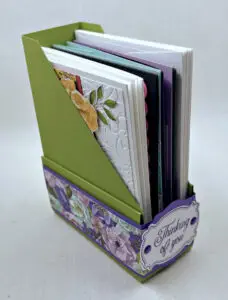 .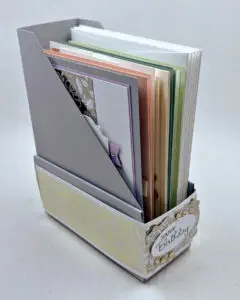 How to Make a File Box Holder for Your Greeting Cards
The Original File Card Box Video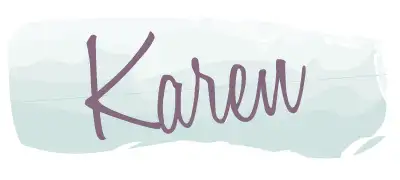 Shop Online | Current Host Code: SH6UGXQS
---
RECEIVE A UNIQUE CARD TUTORIAL EACH WEEK!