These just might be the easiest gift card holders I have ever made! If you order a SU! Gift Card from me for Christmas, this is how it will come packaged. (By the way … I have a great offer with gift cards ordered through me – email me (ktstamp@usinternet.com) to find out what it is!)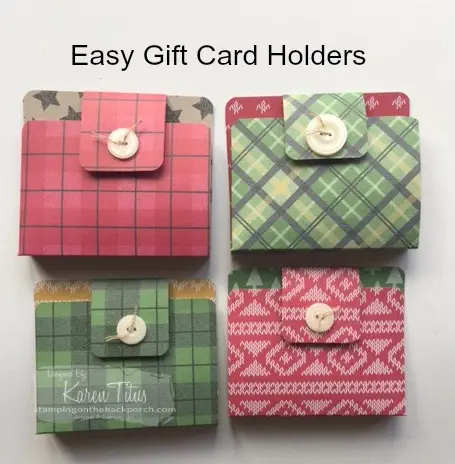 Just lift the clasp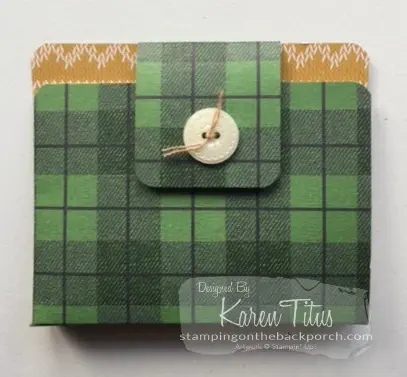 to see the inside (made with the Hang Your Stockings Bundle)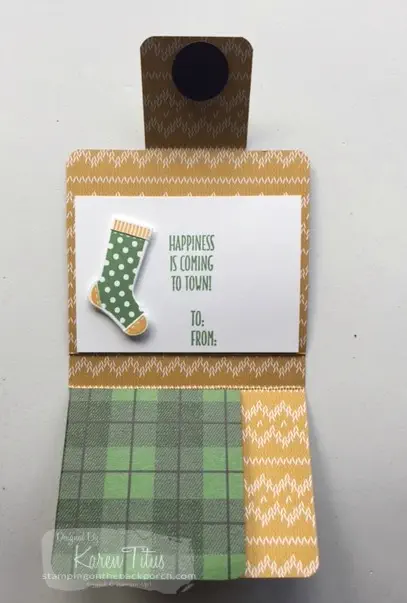 Let a special someone know they can call me or email me to order one for you.
(Or … order one of these for yourself to get the extra perk – and then put a different gift card in it and give to someone else!!!! I just took one gift off your list!)
All you need to make these is a 6″ x 6″ square of Designer Series Paper. I used the Warmth & Cheer Paper Stack, which is half price right now!
How to Make a Gift Card Holder from a 6″ x 6″ Piece of Pretty Paper:
Score at 2 1/2″ and again at 3″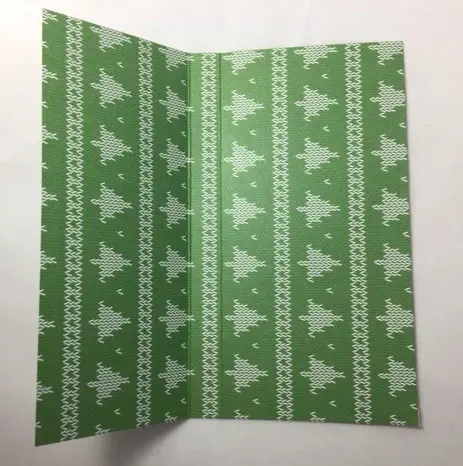 2. Turn paper and score at 3 1/2″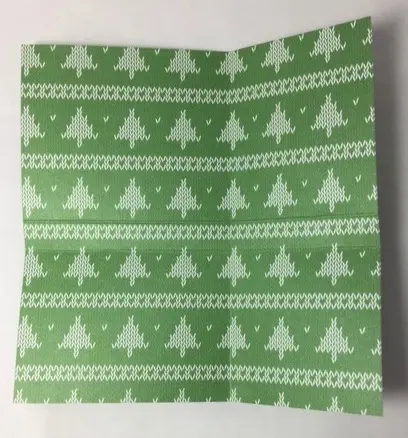 3. Cut off this part of the paper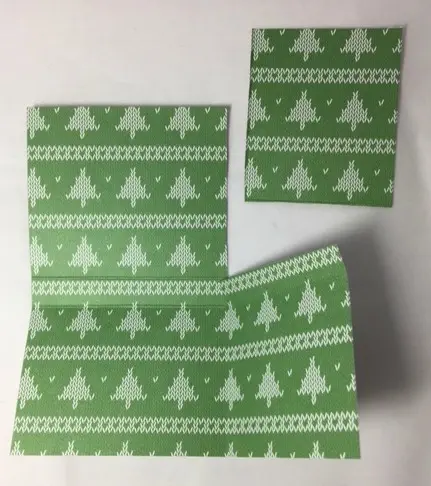 4. Fold in to create the card holder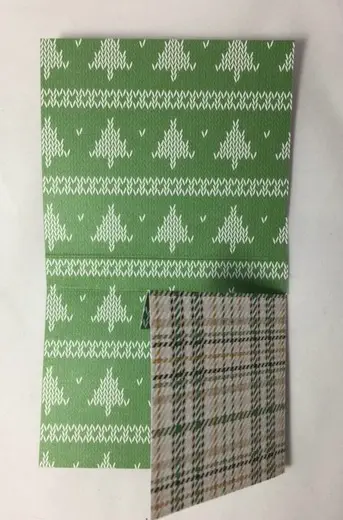 5. Fold to look like this.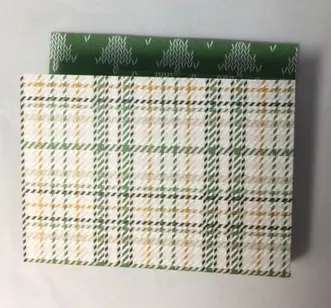 6. Cut the cut-off piece in half and use for the closure.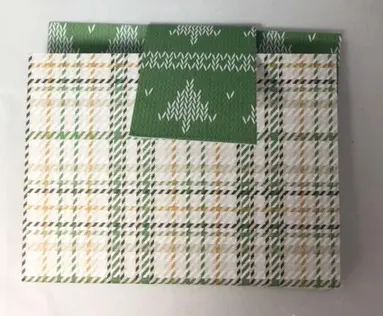 That's it!!! Have fun with this quick and easy gift card holder!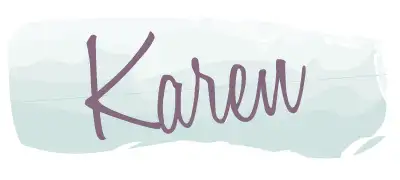 Shop Online | Current Host Code: FQ24ATM7
---
RECEIVE A UNIQUE CARD TUTORIAL EACH WEEK!