You can make three of these lovely cards with the Paper Pumpkin April 2023 Kit – All the Little Things.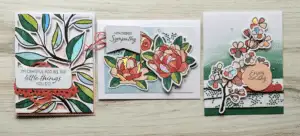 But, of course, we like to branch out and make our own variations. I have a few ideas to get you started.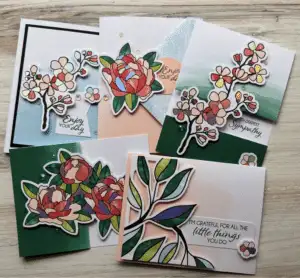 If you cut apart the leave background, you can make two cards like this.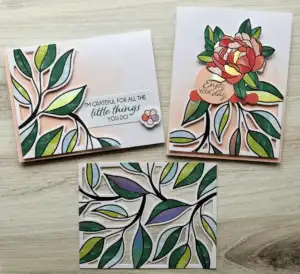 Cutting off 1-1/2″ from the bottom of this card and then another 1″ strip creates this split front card. Stamp your sentiment on the inside of the card where you see it from the front. Attach the large flowering branch at the top and the bottom of the card front with dimensionals.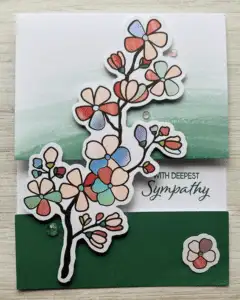 If you cut the flowering branch into two pieces, you can make two cards like this.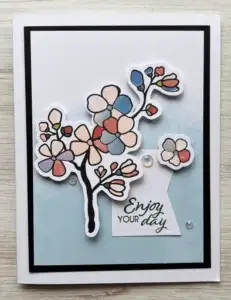 The gorgeous set of three flowers together makes a nice accent for a z fold card. This card base with the green front was folded back to create the fold.
The envelopes in this Paper Pumpkin Kit all have a lovely blue pattern. By cutting off one of the flaps, and attaching it under the regular card, you can create with front flap fold. Go here to download a project sheet with more detailed instructions on making front flap fold cards.
This short video will walk through all of these alternative projects. If you want to give Paper Pumpkin a try – go here!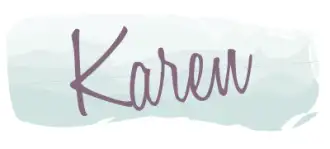 Shop Online | Current Host Code: FQ24ATM7
---
RECEIVE A UNIQUE CARD TUTORIAL EACH WEEK!