Lets make Spool Cards for all our quilting and crafting friends!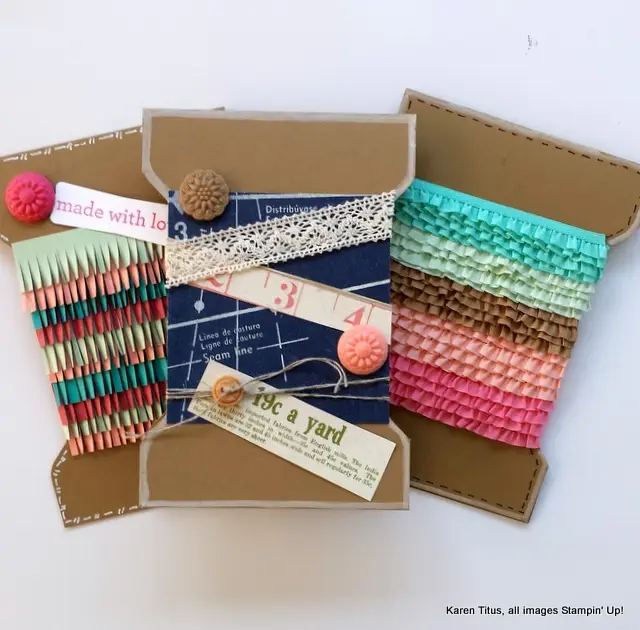 Wouldn't you love to get a card like this?
The Envelope Punch Board makes it easy! Scroll below this video to see each of the cards individually!
Envelope Punch Board: A Spool Card!
On this first card, I used paper from the Etcetera Designer Series Papers to embellish. Notice how those papers fit my crafting theme with the dress pattern on the main piece, the rulers and the little advertisement which were both cut out from those papers. I then added some buttons and Crochet Trim. Around the outside of the spool I used the White Chalk Marker.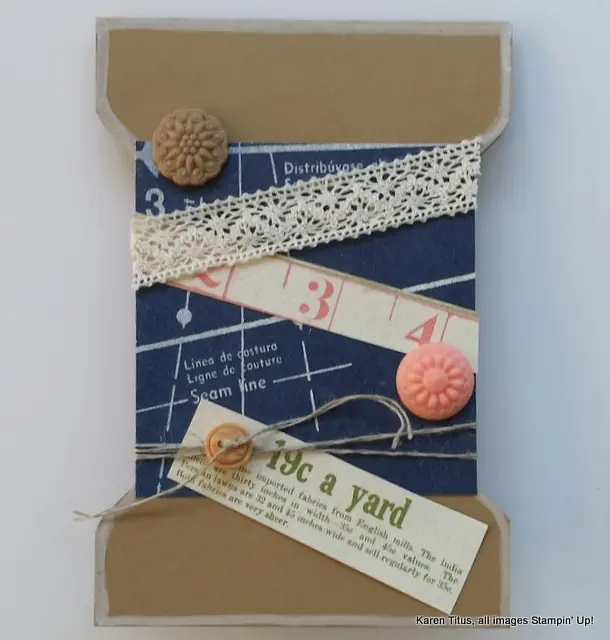 Next, I used the Ruffled Trim and wrapped lengths of it around the front of the card. This makes the card a little gift since the recipient can use that trim and make a couple of cards with each color!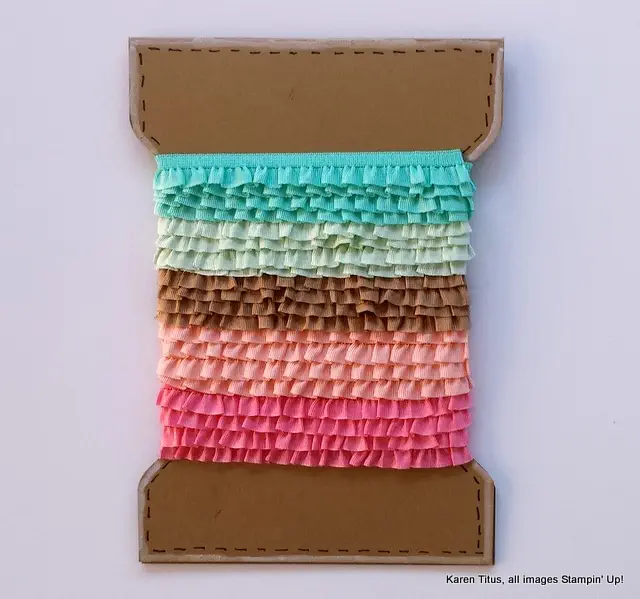 And on this third card, I used the Ruffled Scissors to create the ribbon look on the front of the card. I used the white gel pen to create the stitching look around the spool for this card.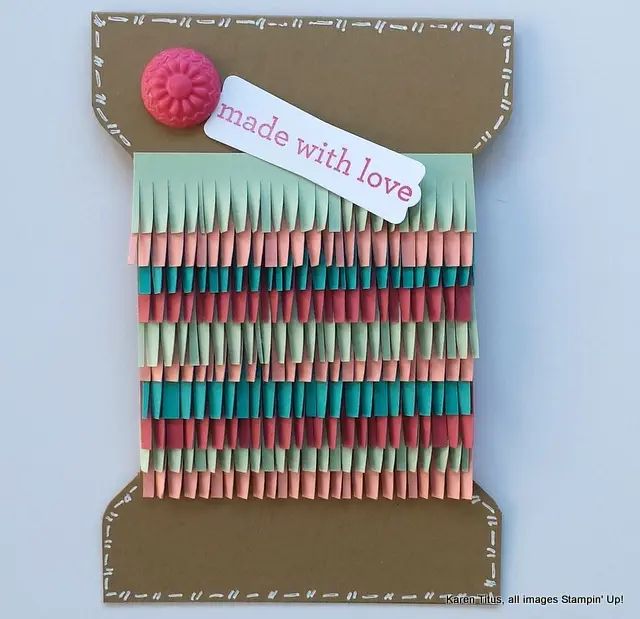 I hope you have enjoyed this idea for using the Envelope Punch Board! So…who would you make a spool card for?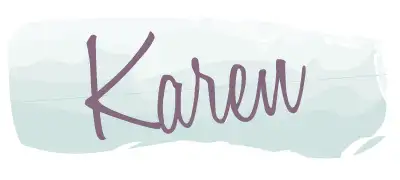 Shop Online | Current Host Code: FQ24ATM7
---
RECEIVE A UNIQUE CARD TUTORIAL EACH WEEK!